Alone, we can do so little; together we can do so much.
In South florida, the cost of living is one of the highest in the country and our heat/humidity is the most brutal in the country. Our mission is to provide relief and support to families by making air conditioning accessible and affordable. Through innovative solutions, compassionate outreach, and community-driven initiatives, we strive to ensure that every household can experience the comfort and safety of cool, refreshing air. 
We are committed to enhancing the well-being of families, promoting energy efficiency, and fostering a sustainable environment for generations to come. Together, we create a haven of respite from the heat, transforming lives one family at a time.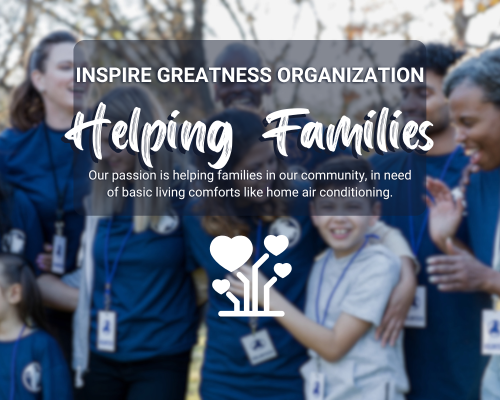 Donate For Families In Need
Our next project is help 5 family homes and 1 community church with our Sponsor Partner and our organization's founding company, Lucas Technical Air! This record setting heat is drastically effecting the world and people are dying on a daily basis. Join Inspire Greatness & Lucas Technical Air in making a difference in our community.
It's our mission to help those in need, to provide the comfort of home air conditioning services for their home and family.  Heat exhaustion is a matter of life and death during high heat summers. In conjuction with Lucas Technical Air, we plan to help hundreds of families this year, especially now.  Call us now or donate now to help us, help them, during this record setting summer heat.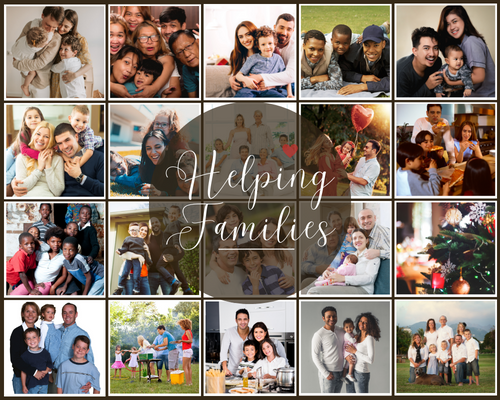 $12,320 of $23,000 raised!
Partnership With Lucas Technical Air
The founder of Inspire Greatness, Lucas Abhau, is also the founder of Lucas Technical Air.  With over 15 years of Air Conditioning industry experience, he's learned there is a need to give back to the community.  That there are families that have run across hardships and can't afford issues with their Air Conditiong and are forced to face health issues that come with heat exhaustion.  That our elders, living on a fixed income, may have a tough time covering the high cost of a new A/C unit.  Our organization was designed to give back to the community and help those in need be able to have basic needs.  Help us, help them.
Donate or Sign Up For The Inspire Greatness Newsletter, Receive Up To 10% Off With Lucas Technical Air
We service all of South Florida Air Conditioning Repairs & Service, offer free service calls with repair, and all of your commercial or residential HVAC Air needs. Help Support Inspire Greatness and receive up to 10% Off your Lucas Technical Air Quote
Upcoming Projects:
To Be Announced